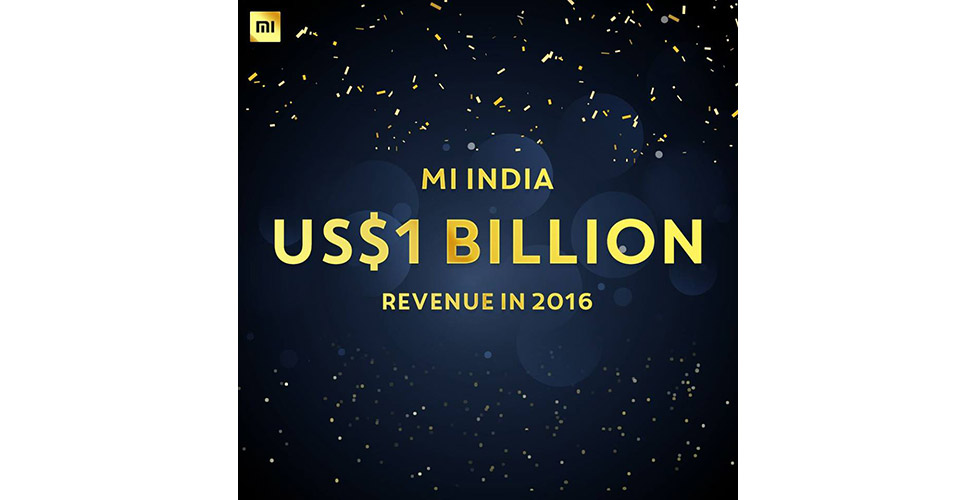 Xiaomi has a lot to celebrate even before its CES 2017 conference starts. Xiaomi India has just crossed $1 Billion revenue (about Rs. 7000 Crore) mark in 2016, it's a huge milestone not just for Mi India but for the smartphone industry in general. India has been one of the fastest growing smartphone markets in the world, and within just 2 short years Xiaomi has become one of the market leaders in the space.
But that's not all. Manu Kumar Jain, Xiaomi India head added further that in 2016 the company also crossed the 2 million smartphones sale mark for the first time in the third quarter which was a 150% YoY growth compared to Q3 2015. All thanks to the strong sales of the Redmi Note 3 which was the most shipped device for 2 quarters. Xiaomi followed that with another little powerhouse of a smartphone, the Redmi 3s (and Redmi 3s Prime) which again became best sellers under Rs. 10000 on both Flipkart and Amazon. Check Out: Redmi 3s Prime Review
Xiaomi now has a stronghold over the online smartphone marketplace with near about 50% share of the top 10 phones sold online.
Manu Kumar Jain added:
We are truly excited to announce that Xiaomi India crossed a revenue of US$ 1 Billion in the year 2016. We have been able to achieve this milestone within two years of starting our India business. Based on what we know, we are the 1st company to cross US$ 1 Bn in such a short period.