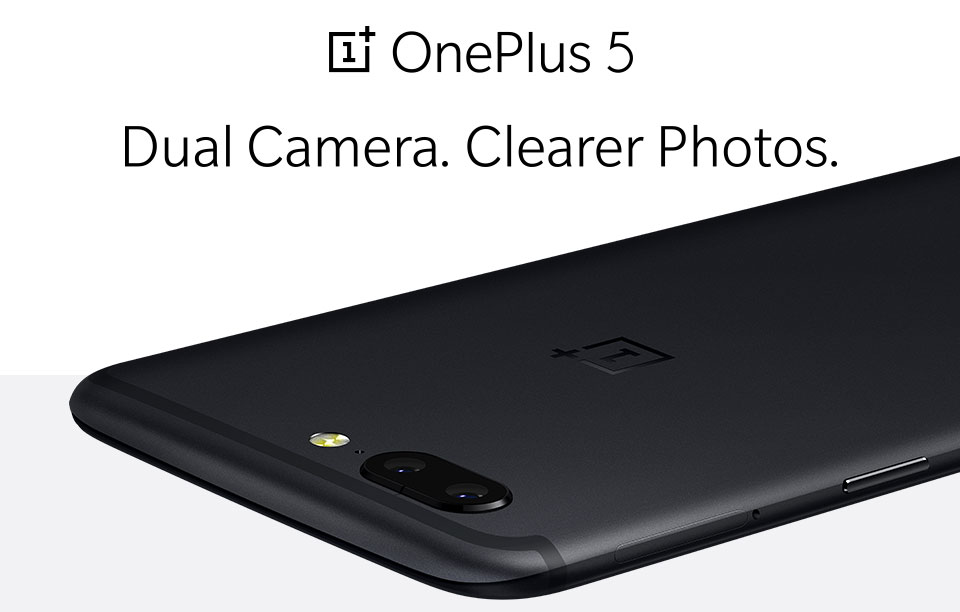 A bit of iPhone 7 Plus mixed with Galaxy S7 Edge.
OnePlus isn't even hiding its new flagship anymore. The OnePlus 5 was revealed yesterday in all its glory, featuring dual rear cameras which are supposed to take clearer photos, hinting at the possibility of a monochrome and RGB sensor combination.
OnePlus 5 -Build & Design
Apart from the new cameras, OnePlus 5 also takes a cue in design from the iPhone 7 Plus. Starting with the rear camera module to the placement of the flash and noise-cancellation microphone, everything looks a lot familiar. The antenna bands do offer a different design take, but again it is quite derivative of metal phones we have seen launch last year.
Now coming to the build, Pete Lau, OnePlus CEO, had said earlier that this was going to be the thinnest flagship around. It is quite evident that the OnePlus 5 is taking a dual curved route, similar to the Galaxy S7 Edge. The back of the phone curves to meet the flat sides and we believe the display with have a 2.5d curved glass as well. Even with the OnePlus 3 and 3T, the company had gone with a similar design for the backcover, but now the angles are more defined.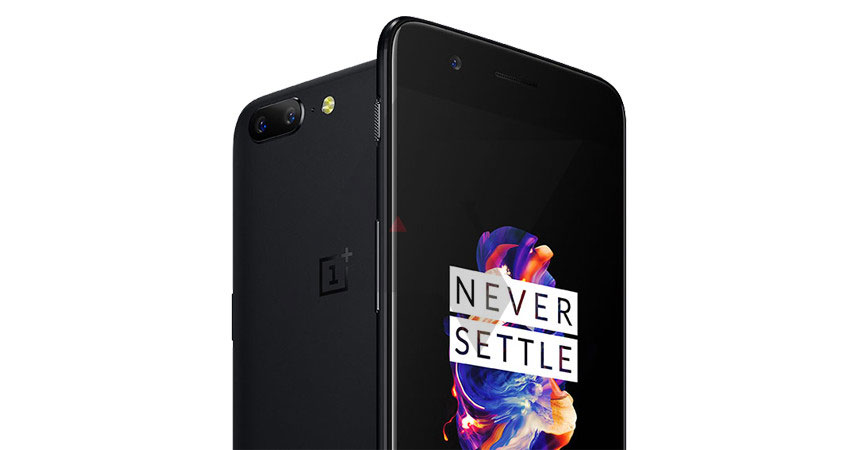 You can also see the SIM card slot on the right of the phone, and according to a previously leaked image the volume rocker, as well as the alert slider, will be on the left. Again, similar to the OnePlus 3T.
Even last time around, there were complaints that the 3T borrowed several design cues from previous-gen HTC smartphones. But those were soon forgotten, given the superb performance of the devices on all fronts taking on far costlier options from the likes of Samsung, LG and even HTC themselves.
OnePlus 5 - Specifications
Talking about specifications, we already know that the OnePlus 5 will run on the Snapdragon 835 octa-core processor and there is an 8GB RAM variant as well. The 6GB RAM variant of the OP5 is expected to come with 64GB internal storage while the 8GB RAM variant with double it to 128GB. We expect a slightly larger battery on the OnePlus 5 this time around, but it will retain the same 5.5-inch 1080p AMOLED display.
OxygenOS will be running the show here with Android 7.1 Nougat underpinnings. OnePlus 5 will be a dual-SIM smartphone with 4G VoLTE support, dual-band WiFiac, USB OTG, fast Dash Charging, NFC as well as Bluetooth and GPS.
OnePlus 5 - Pricing Speculation
Now, the OnePlus 5 6GB RAM variant is said to be priced at Rs. 32,999 in India which is about $510, so we can expect a $499 final price tag on the phone. The 8GB RAM variant will be slightly costlier at Rs. 35,999 or $560. But this is just speculation at this point, we will know soon at the launch of the new phone on June 20th.