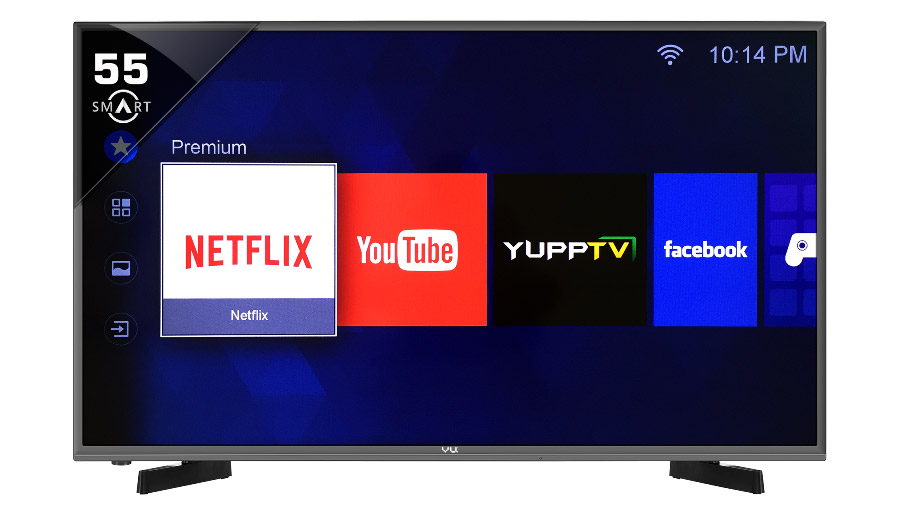 VU today launched its new range of Smart Televisions in India which would be exclusively sold on Flipkart. Vu aims to gather traction in the market by selling smart televisions at a price at which Sony, Samsung and LG sell their basic TVs.
Here's a low-down on the pricing of the various models:
Size / Model Type MRP
VU 32" SMART TV HD 20000
VU 40" SMART TV Full HD 30000
VU 50" SMART TV Full HD 42000
VU 55" SMART TV Full HD 52000
VU is offering TV's from sizes between 32" to 55" and are smart TV so are powered by Quad-Core Processor but there is not much detail on other specs such as RAM, internal memory.
The company has also partnered with companies like YuppTV, RedBull, Kidoz, Tedx for providing on-demand videos. Apps like Facebook, Twitter, LinkedIn and more are available in the TV as well, and it comes with built-in WiFi to access all these services.
Ms. Devita Saraf, CEO and Design Head, Vu Technologies added:
We live in a globalized world, where the demand for high quality and entertaining content has evolved the geographical limitations. Although traditionally, TV has been referred to as the Idiot Box, we were curious to discover how we may smarten up the same. The curiosity led to the creation of Premium Smart TV with Quad-core Internet video processor, providing excellent entertainment services.