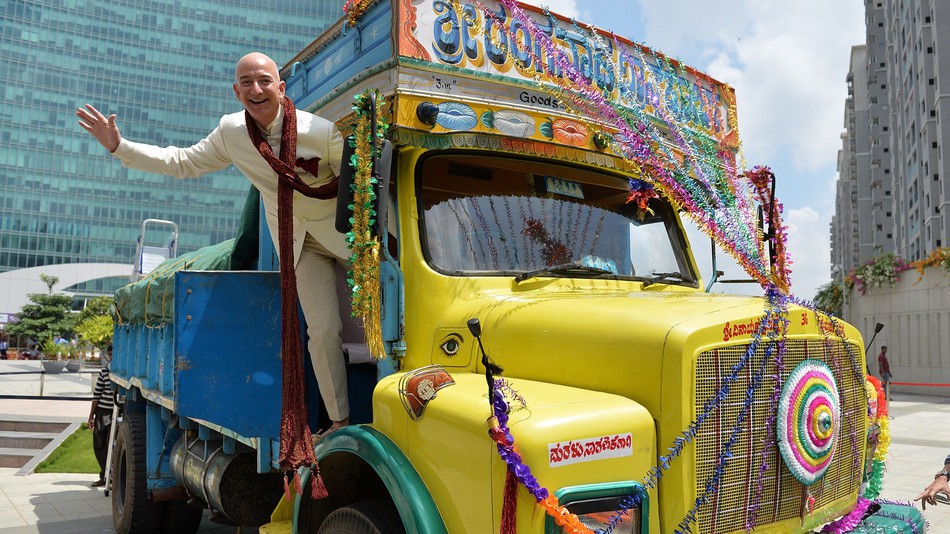 Amazon Inc. is rumored to be working on an offer to buy rival Flipkart, which is already in talks with Walmart Inc. India's booming online retail industry has caught the eye of the American retail giants.
Amazon had held exploratory talks to buy controlling stake in Flipkart but according to people familiar with the matter, a deal with Walmart is more likely as reported by LiveMint on Wednesday.
A person familiar with the matter told Reuters that the probability of a deal between Flipkart and Amazon was very low since it would spark monopoly concerns in the retail space in India. Combined together Flipkart and Amazon control nearly 70% of the eCommerce market in India. Neither Amazon nor Flipkart have responded to our questions.
Walmart is planning to buy 40% stake in Flipkart, which would make this its biggest investment overseas. This deal would give Walmart the teeth it requires to bite into the Indian eCommerce space. This would also give it an upper hand against rival Amazon in Asia's third-largest economy. If the deal goes through Flipkart will see its valuation rise to an unprecendented $21 Billion.
Although, Amazon too has pledged $5 Billion investment in its operations in India. The company is also planning to expand its online grocery business. But the news does come at an alarming time for the giant. Just yesterday, Amazon laid-off 60 employees in India in its recruitment division with more to come soon.
The fight is heating up in the e-Commerce space in India. Essentially this is still a 2 way race between Flipkart and Amazon, with deep-pocketed PayTM Mall coming in at a distant third. Snapdeal and Shopclues have all but vanished from the space with no possibility of a revival.