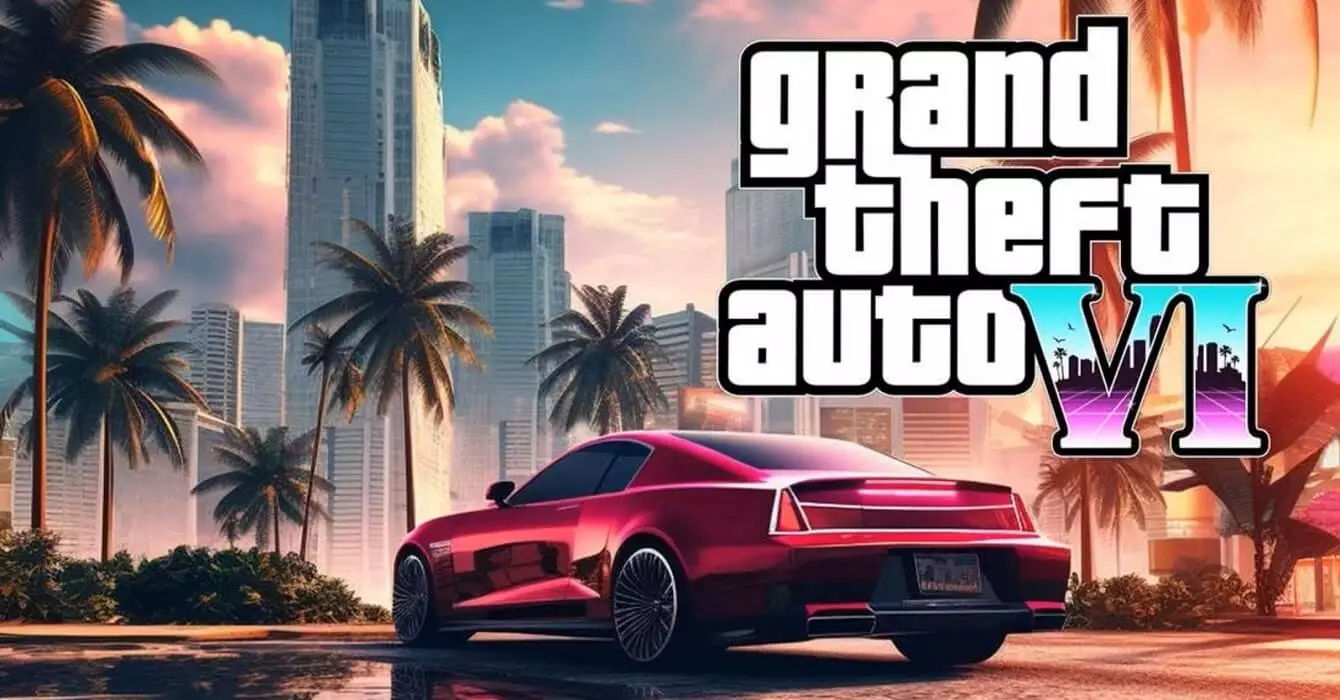 Rockstar Games has confirmed that the initial trailer for the upcoming Grand Theft Auto will debut in early December, as per the latest reports earlier today. Sam Houser, President of Rockstar Games, made this announcement.
Currently, there is no poster or official title for the game, and the company continues to refer to it as the next Grand Theft Auto. While the specific date has not been disclosed, it is anticipated that the trailer will premiere at The Game Awards on December 7th.
December 2023 marks the 25th anniversary of Rockstar Games, with Grand Theft Auto V commemorating its 10th anniversary in September. It remains the second best-selling video game of all time, with over 185 million copies shipped, and as of 2023, it stands as one of the most financially successful entertainment products to date, amassing approximately USD 8 billion in global revenue.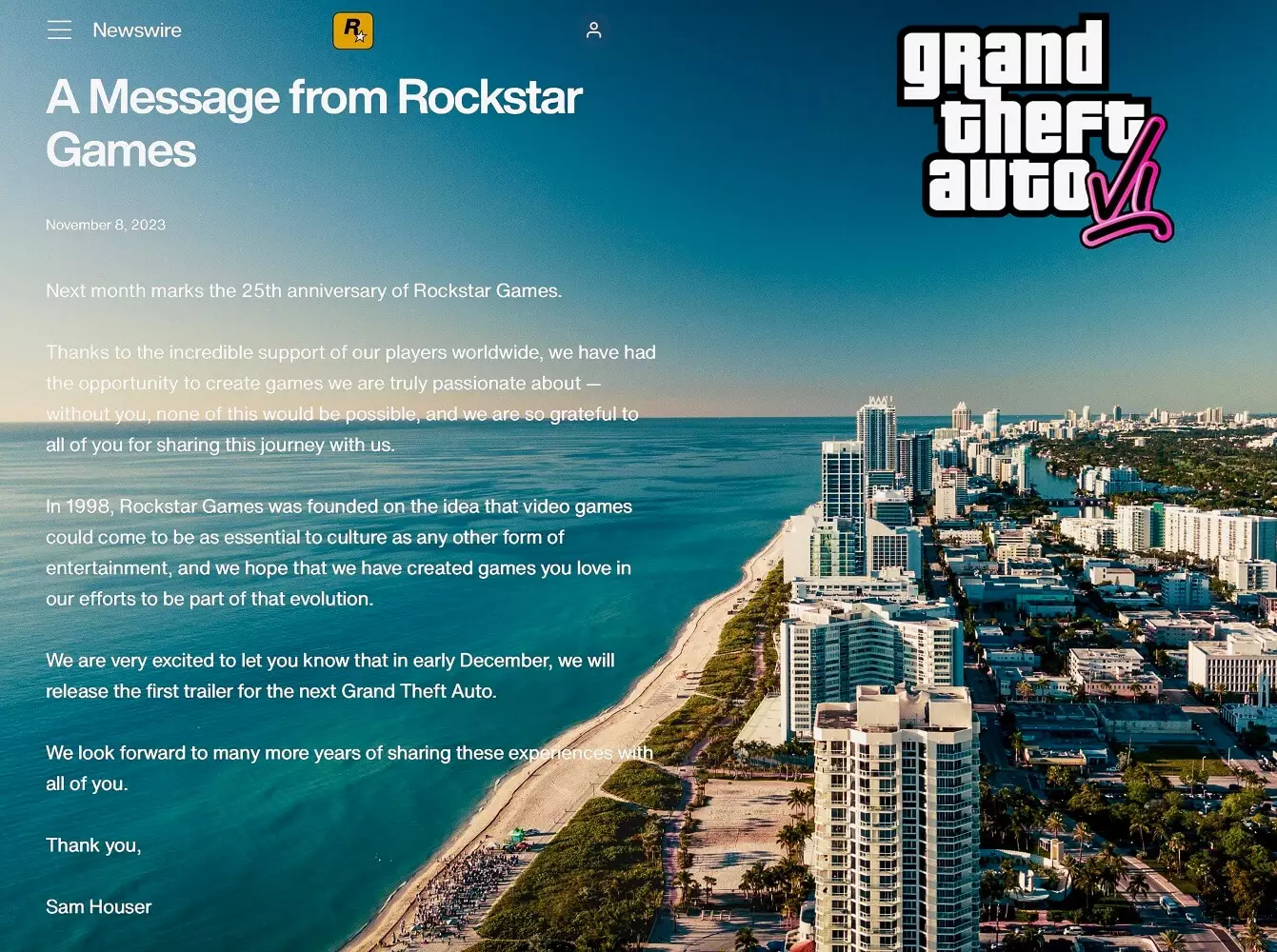 In August 2022, Strauss Zelnick, CEO of Rockstar's parent company Take-Two Interactive, emphasized, "The Rockstar Games team is dedicated to establishing new creative standards for the series, our industry, and the entire entertainment world, as it has consistently done with each of its flagship releases." This statement was made in reference to the game's development.