When I first read the press release, I did a double take to check if I had skipped 7 months and it was April again. But its apparently true. The LG K7i comes with the company's "Mosquito Away" technology which "once activated, keeps the mosquitoes at bay."
Now, all jokes aside, I am currently using an LG Air conditioner with the same technology as it is silent as it uses ultrasonic frequencies to keep mosquitoes out. Since we humans can't hear them, it is harmless for us but disturbs mosquitoes. There are no harmful radiation or fumes coming out from the LG K7i that you should be worried about. Moreover, you are forever free from any refill or replacement hassles with traditional mosquito repellants. But you need to keep your phone charged.
I am still not sure, who is this product really for. Outdoors, during camping, this may be of some use. Anyways coming back to the K7i, it is an Android 7.1 Nougat powered smartphone as well packing a quad-core processor, 5-inch display, 2GB RAM and 16Gb expandable storage.

Connectivity options include dual-SIM 4G VoLTE support, Bluetooth 4.1, GPS, and FM Radio. It has an autofocus 8MP rear camera and a 5MP front camera for selfies. All this is powered by a 2500 mAh battery. At present, there is no word how much toll the mosquito away technology takes on the battery-life of the phone.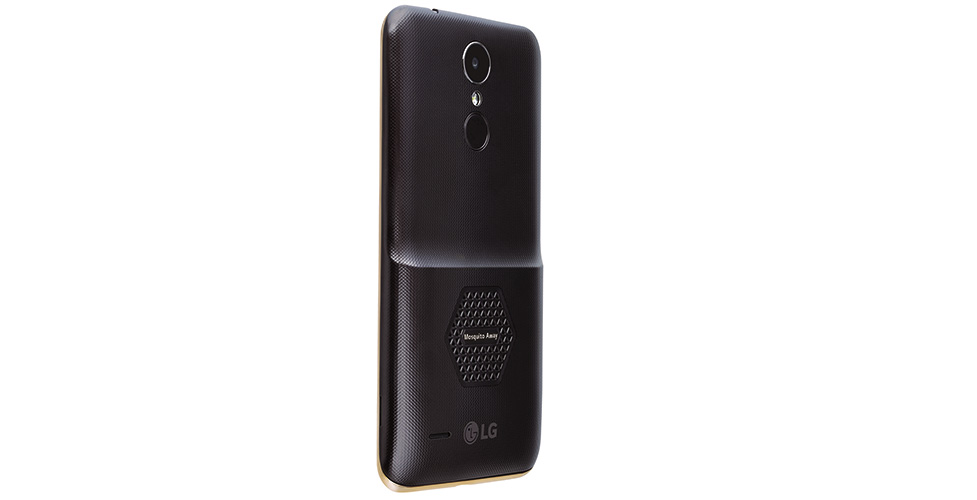 The LG K7i has been priced at Rs. 7,990 and will be available across offline stores. What do you think about the phone that can keep mosquitoes away? Useful feature or a gimmick - let us know in the comments.