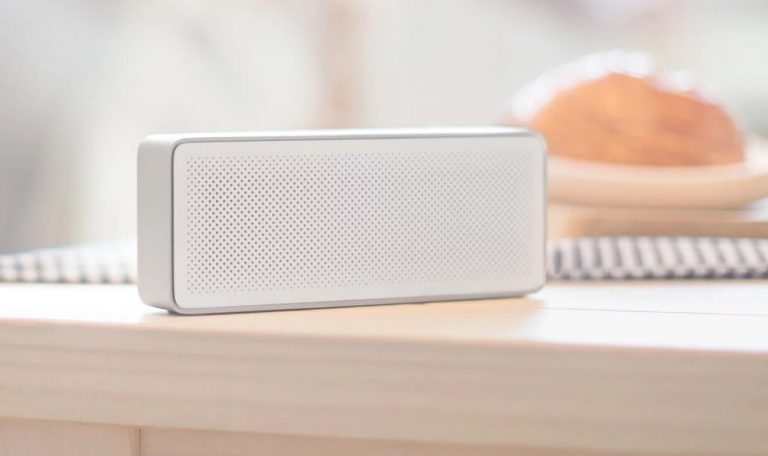 Xiaomi has launched a new Bluetooth speaker in India, the Basic 2. You can grab the white-colored speaker at a price of Rs. 1799. According to the official site, the price has been marked down from Rs. 2699 for the Diwali festival period.
Xiaomi Mi Bluetooth Speaker Basic 2 Features and Hardware Specifications
Weighing around 237 grams, the Bluetooth speaker is comfortable to carry around. The matte aluminum frame around provides rigidity and the criss-cross pattern at the front adds a premium look to it. The internal microphone present on the speaker allows you to have hands-free calling. You have to press the power button to receive calls.
The Basic 2 houses two 2.5 W speakers for high-fidelity audio output. You can even get it to work using an AUX-in cable using a simple 3.5mm headphone jack. You can connect your Android phone, iPhone or computer to the speaker over Bluetooth 4.2. The 5V 1200 mAh battery can provide you with 10 hours of continuous playback. Even though Basic 2 is available at Rs. 1799 right now from mi.com, they might up the price once the festival sale goes over.
To recall, Xiaomi's first generation Mi Bluetooth speaker is still available for Rs. 2499. The 1500 mAh battery inside it offers better performance than the one on Basic 2. The audio throughput is also higher. In case you prefer a light form factor, the Mi Bluetooth Speaker Mini might suit your needs. Available at Rs. 1499, it only offers 4 hours of playback though.