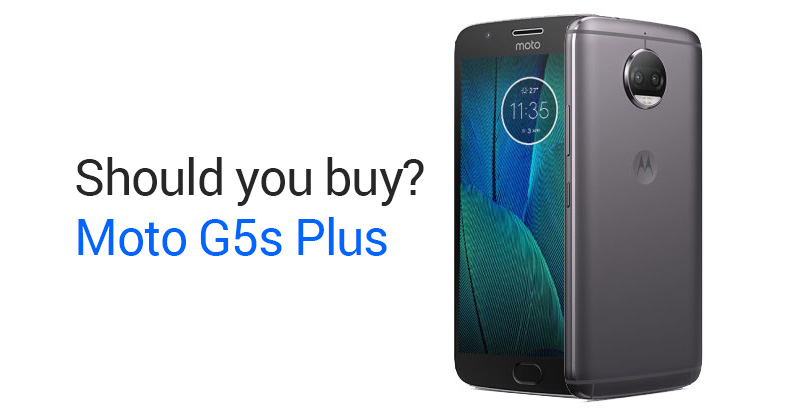 Motorola has just slashed the price of the Moto G5s Plus to Rs. 14,999. This is a permanent price drop of Rs. 1000, and you can buy the phone at this price from Amazon.in and Moto Hub stores across the country.
The Moto G5s Plus was launched in August and has received mixed reviews. Overall the build quality has been hailed as great by most, along with solid battery life. But the camera stutters while taking photographs, and app crashes are well documented.
Still, the Moto G5s offers good value for money in the segment. Especially, because Motorola does plan to upgrade this phone to Android Oreo. Apart from that you also get Snapdragon 625 innards, a sharp 5.5-inch 1080p display, and dual rear cameras.
Xiaomi's Redmi Note 4 still reigns supreme in the segment, while the Honor 7X with its dual cameras, full-screen display has also started to gain some traction. The trouble with Lenovo's current strategy with flooding the market with similar phones isn't paying off. The Moto G5 series, then the Moto G5s series haven't been able to make a dent in sales from neither Xiaomi nor Samsung in the segment.
Moreover, reports of poor service, hardware issues have further dissuaded people from buying Motorola smartphones. However, the Moto G5s Plus is still one of the latest smartphones from the company that has received positive feedback.