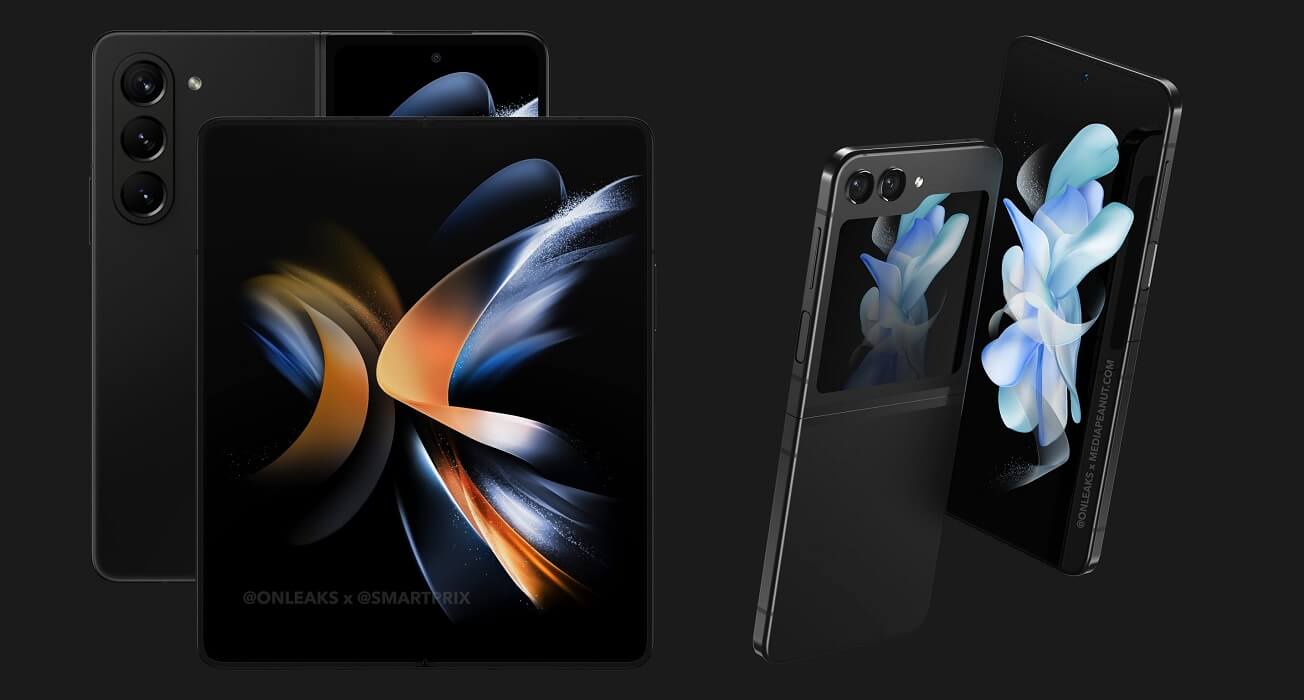 Samsung is working on its upcoming foldable smartphones the Samsung Galaxy Z Fold5 and Galaxy Z Flip5, where their first renders are surfaced online by leakster @OnLeaks. The renders show the Galaxy Z Flip5 show a large 3.2-inch outer display compared to the smaller 1.9-inch display in the previous models.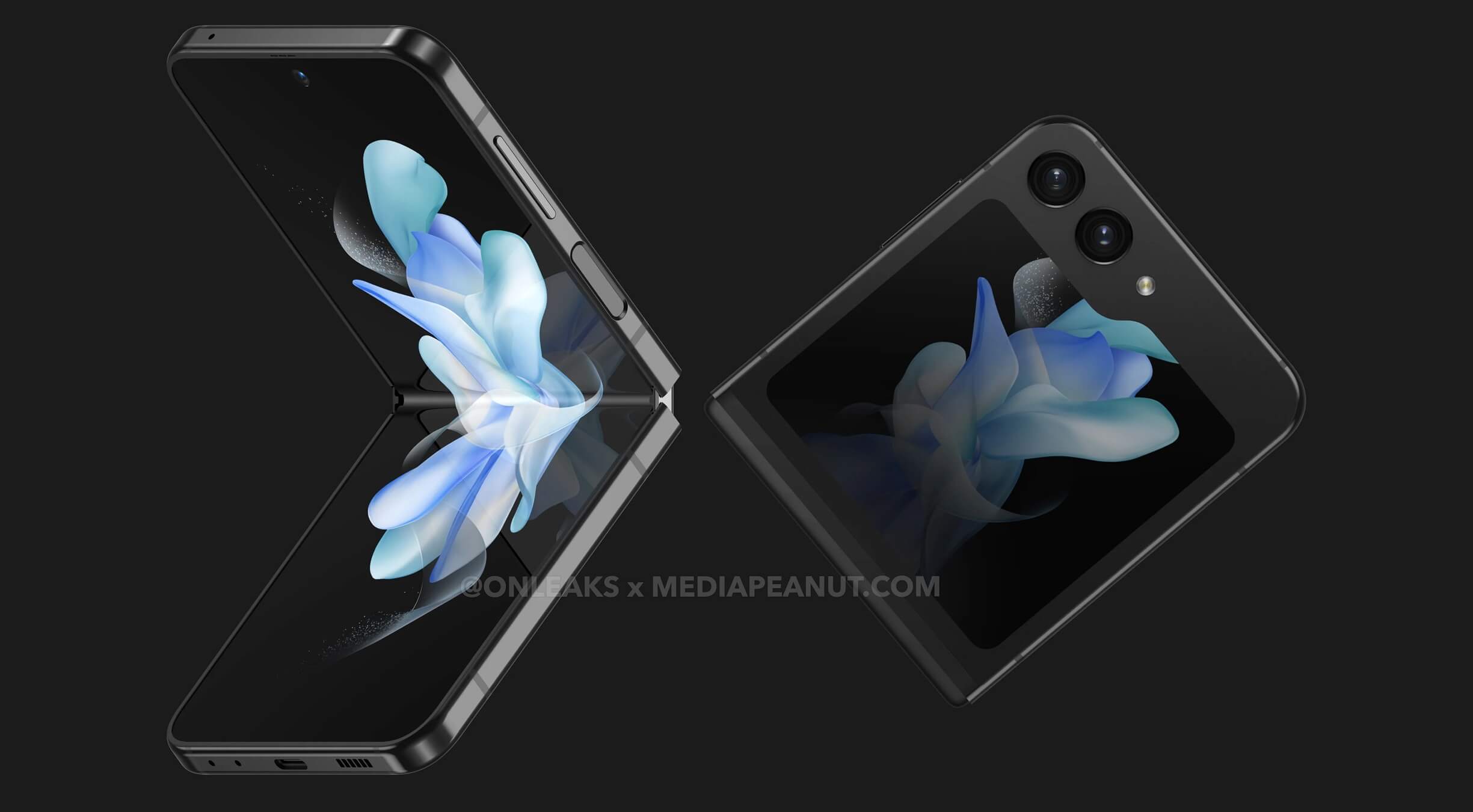 The Galaxy Z Flip5 will have 165 x 71.8 x 6.7mm dimensions when unfolded, making it about 0.2mm thinner with a new 'waterdrop' style hinge design.
The Galaxy Z Fold5 is said to be smaller than the Fold4 measuring 154.9 x 129.9 x 6.1mm, according to Leaker Ice Universe, but @OnLeaks says that it will be 6.3mm thick, and the Folded dimensions are said to be 154.9 x 67.1 x 13.4 / 13.5mm, compared to 14.2~15.8mm thickness in the predecessor.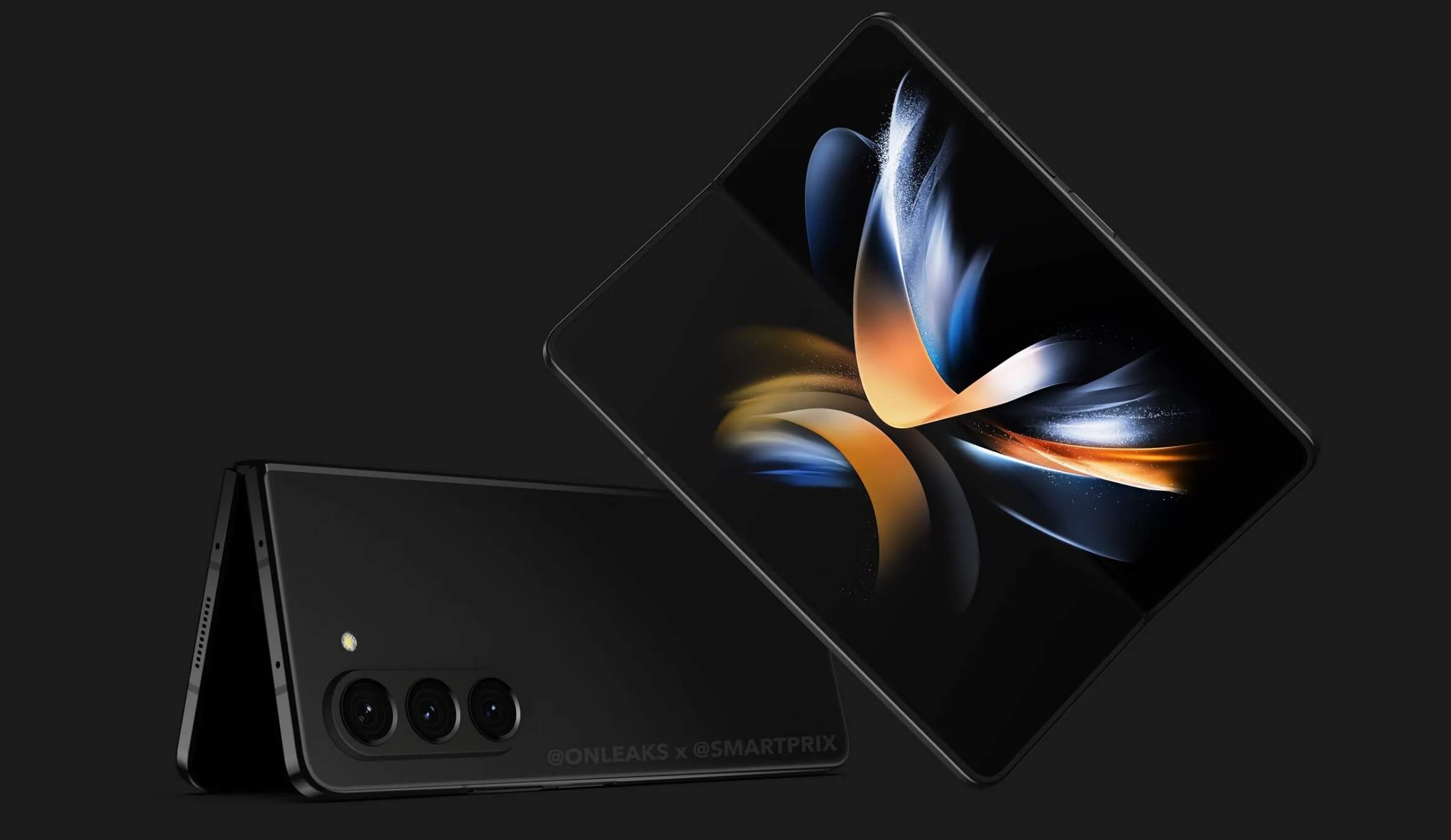 This is mainly due to the reduction in the hinge gap and the angle of the screens when folded. The phone is made up of a new 'waterdrop' style hinge design that makes it thinner. It is also said to be 9 grams lighter than the Z Fold4. It will have the same 6.2-inch outer display and a 7.6-inch inner screen but with smaller bezels. Even though the position of the triple rear cameras looks similar, but the flash has been moved to the side.
Both phones are expected to be powered by the Snapdragon 8 Gen2 SoC for Galaxy, used in the Galaxy S23 series. We should know more details and the full specification in the coming months before the phones go officially launched sometime in Q3 2023.