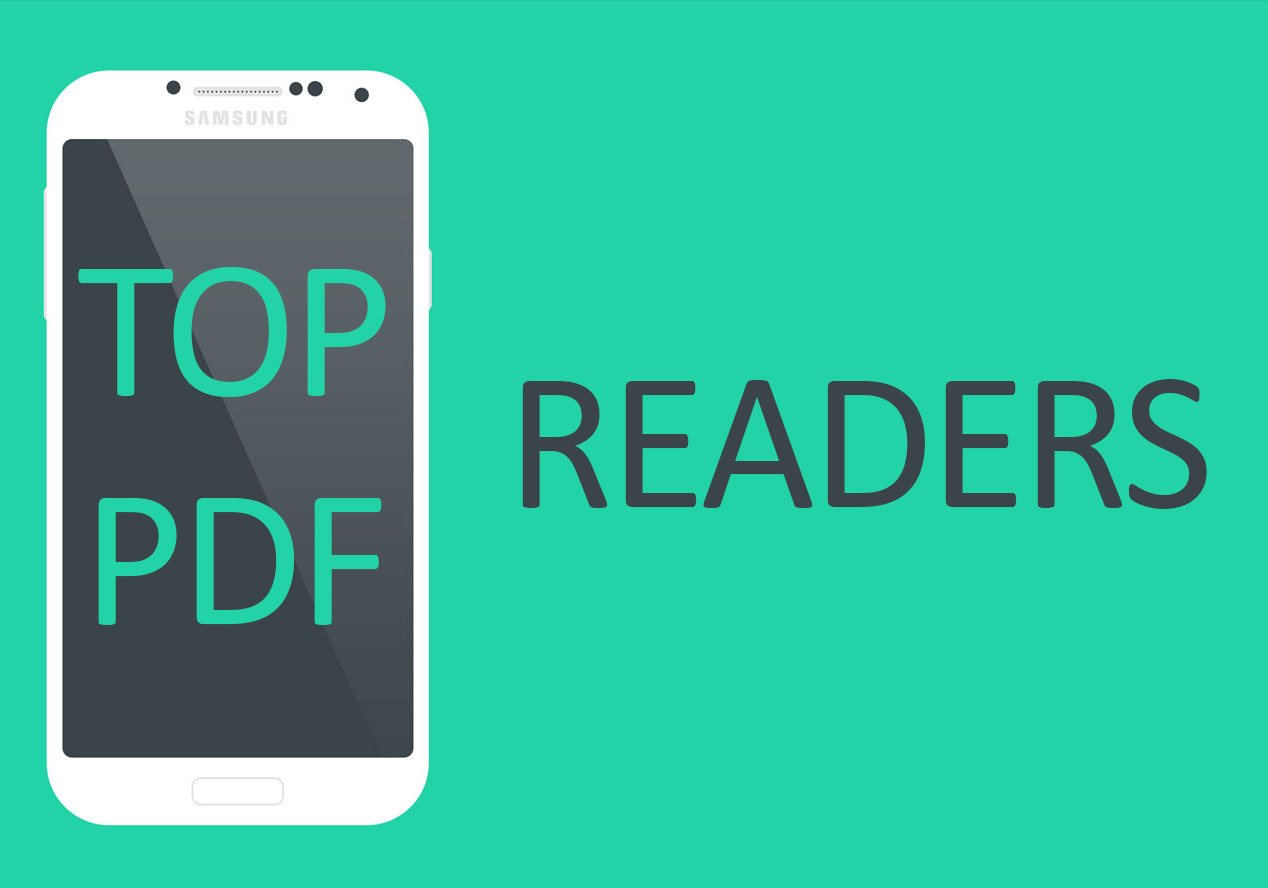 PDF's are the easiest way to send documents online, especially if you don't want them to be edited. They support variety of document styles from just text to text with heavy images, but the most important reason for using PDF format is its security, it's not at all easy to hamper/edit a PDF document. That's the reason eBooks also made the move to PDF files.
Some OEM's like Samsung, Xiaomi include their own or 3rd party PDF readers but many users still need to install PDF readers from the Play Store
So, here's our list of the top 5 PDF readers available for your Android smartphone:
1. Adobe Reader
Whenever we think of a PDF reader the first thing that comes to our mind is Adobe Reader. Its free on the Play Store and works great on Android smartphones.
The app lets you easily fill forms (PDF), comment on documents, highlight the important points in document and now also comes with a night mode for easy reading. There is a separate reading mode which does away with all enhancements and focuses just on text.
2. WPS Office + Reader
This is a app that some of you might know or remember from Xiaomi phones. You can easily download the app from the Play Store, it is stable and quite feature rich.
With WPS Office you get a lot more functionality:
It is fully compatible with Microsoft Office (Word, PowerPoint, Excel and Txt), Google Docs, Sheets, Slide and PDF, Adobe PDF

You can Convert all office documents (word, text, excel, powerpoint, doc) to PDF files
Its definitely worth a download at just 25MB, with a lot of functions built-in.
3. Xodo PDF Reader & Editor
Xodo is quite a feature rich PDF reader which allows you to quickly access multiple PDF files, has a Night Mode and you can easily edit pdf files with annotations. You can also take notes while reading books.
It also auto-syncs PDF files to Google Drive & Dropbox so that they could be accessed easily from any device.
Download Xodo PDF Reader & Editor
4. Google PDF Viewer
Google too has their own PDF reader and it doesn't come pre-installed on most devices. Its a part of Google's Android for Work suite but is available for everyone to install.
It is a very basic app and just lets you view PDF files.
5. OfficeSuite + PDF Editor
This too is a fully fledged office solution which allows reading/editing Microsoft Office documents as well as Google Docs. Moreover you can read PDF files and save any document to PDF files through this app.
Download OfficeSuite + PDF Editor
So these were 5 best PDF readers which offer a little bit more than just being a PDF reader, we will try to keep this list updated with latest releases and updates, but if you think that we might have missed on a good app that you are personally using then do let us know in the comments section below.