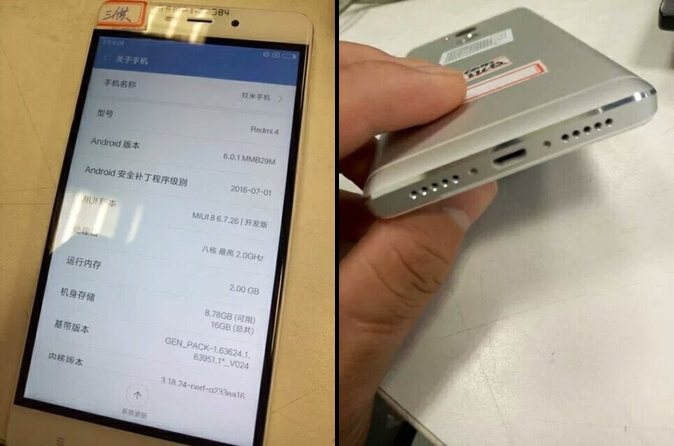 Xiaomi has just launched the Redmi 3s and Redmi 3s Prime in India, and it seems they are already prepping the next variant, Redmi 4 in China. According to leaked images, the Redmi 4 will sport a slightly different design, and come with upgraded specs.
From the images you can see that the Redmi 4 may have dual bottom firing speakers although still using the micro-USB port for data syncing and charging. The unibody metal construction gets sharp chamfers unlike the current gen Redmi 3s but the back curves on the sides which may make it better to hold. The major difference is in the front which is now covered in a layer of protective 2.5D curved glass but the display bezels still look quite huge.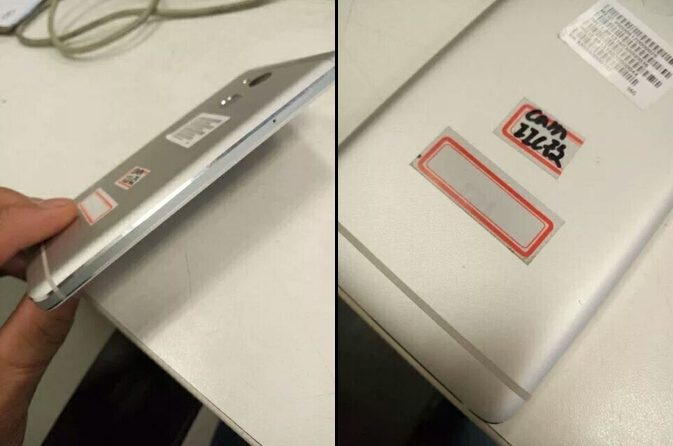 The alleged Redmi 4 smartphone is seen running Android 6.0 Marshmallow based MIUI 8 and strangely, this is not the beta build we are seeing but a final release version. Apart from that we can see a 2GHz octa-core processor powering the smartphone which could be the Snapdragon 625 given the smaller Redmi devices have traditionally run on Qualcomm processors. Then you have 2GB RAM, 16GB storage on the device which means we may be looking at the base variant with a higher offering also available.
There is a fingerprint sensor at the back as well which follows a symmetric design with the rear camera. With an expected launch date of September 2016 for the Redmi 4, we will get to see the final design and specs soon enough.
Related Videos
Source: GizmoChina