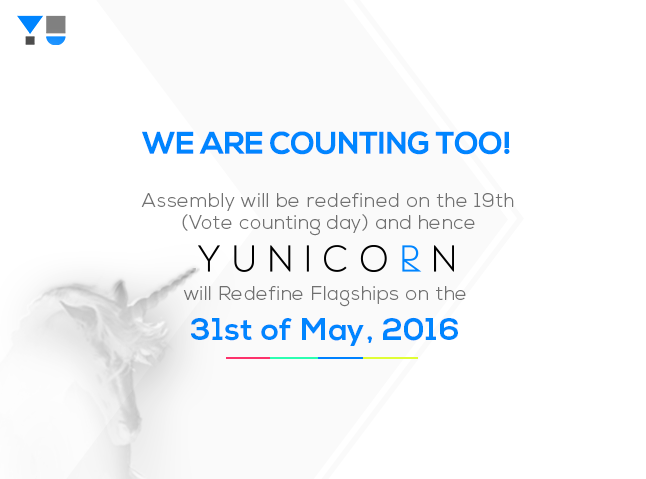 YU Yunicorn launch was supposed to happen 19th May, and now the event will be held on May 31st.
YU Televentures has just started sending out revised invites for the launch of their flagship Yunicorn smartphone on May 31st. Not much is known about the Yunicorn smartphone, other than what YU has been teasing as a phone which will redefine flagships.
One thing we know for sure is that the YU Yunicorn will not run on Cyanogen OS and would come with a stock build of Android. YU5530 has been pegged as the Yunicorn smartphone, but it runs on a Helio P10 octa-core processor which is hardly flagship material. We have the Meizu M3 Note which features the same SoC albeit with a gig less RAM.
This is not the first time the company has postponed a launch event, infact the launch of their last flagship, the Yutopia was postponed as well. As I had said earlier, this could be a strategic move to out-price competitors as most major smartphone manufacturers have or are going to launch their smartphones in India this week, with the Moto G4 Plus, Lenovo ZUK Z1, Galaxy J5/J7 2016 already official.