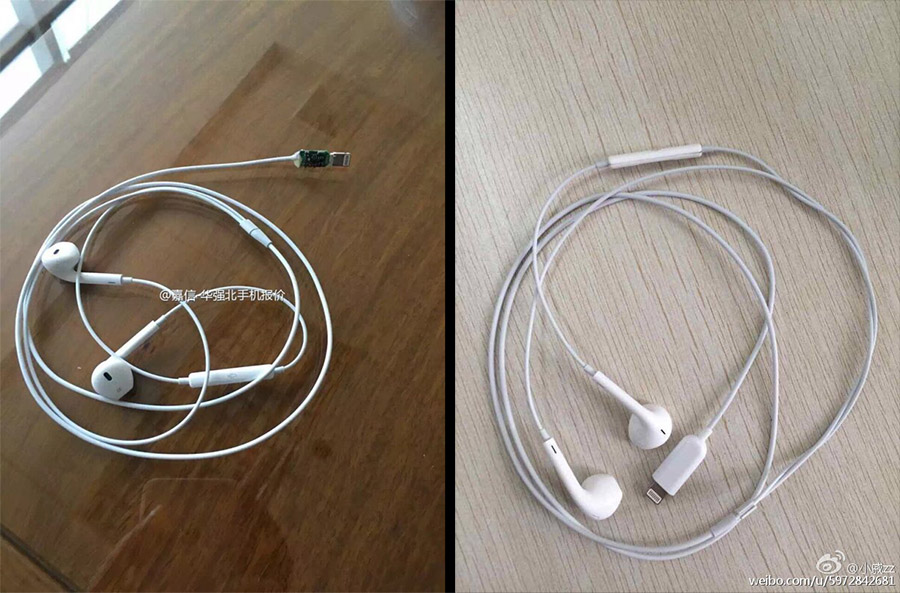 Just yesterday, alleged Apple Ear Pods with lighting port connector surfaced online on Weibo which do add a bit of legitimacy to the rumor that the new iPhone 7 may come without a headphone jack.
If you look at the images above, you can see that the 3.5mm headphone jack has been replaced by the lightning connector. Rumors have been ripe about the iPhone 7 from dual cameras, to 4 speakers but most have pointed to a headphone jack less avatar. Although we have seen fake lighting Ear Pods before, so I would take this with the proverbial grain of salt.
9To5Mac also points out that earlier leaks have pointed to Apple bundling normal 3.5mm jack Ear Pods with the iPhone 7 but include a lighting convertor within the box so that the Ear Pods could be used with older iPads, Macs and other devices. Then there has been talk on wireless Bluetooth ear buds as well.
Apple generally keeps iPhone launches for September, so there are still some months left and given the frequency of leaks we will know something for sure about this before the actual launch.
Via: iPhone7.nl