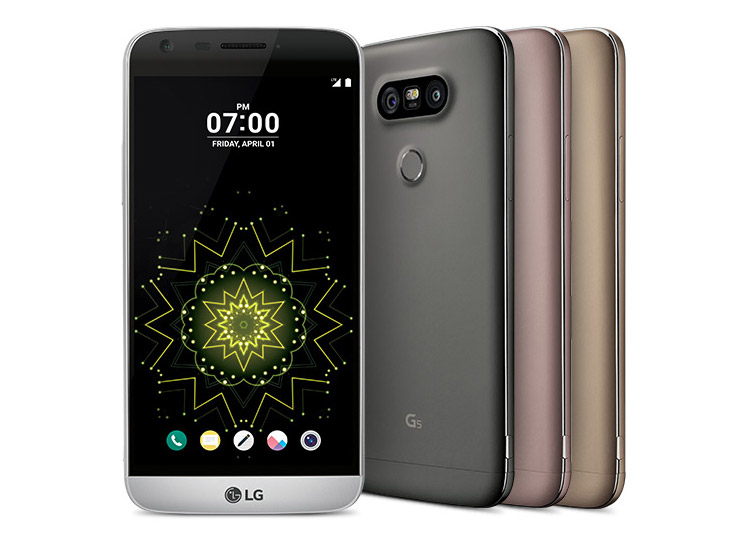 Just today LG had said that they would start pre-booking for the LG G5 in India, and now the phone in available on pre-order on Flipkart for Rs. 52,990.
The LG G5 can be ordered from Flipkart in Gold, Silver and Titan colors but it will ship on June 1st. The LG G5 comes in a 32GB storage variant only but with expandable storage and a removable 2800 mAh battery. There is a modular element to the LG G5 which we have discussed in detail here.
If you purchase the LG G5 from Flipkart before May 30th you will also get the Cam Plus module for free with the phone. Coming to specs, you get a 5.3-inch Quad-HD display which can display notifications, alerts, time without waking up the phone, Snapdragon 820 to run the show with 4GB RAM, Android Marshmallow. There are two cameras at the back, a 16MP rear camera with f/1.8 aperture alongwith an 8MP camera for wide angle shots. You will also find an 8MP camera in the front.
The power button is still on the back and doubles up as the fingerprint sensor but the volume rocker has been moved to the right. Connectivity options include 4G LTE, dual-band WiFi, Bluetooth 4.2 and GPS. There is a USB Type-C port here as well which supports fast charging for the 2800 mAh battery.
With no official launch for a flagship smartphone, it seems even LG is not interested in selling the phone in India.