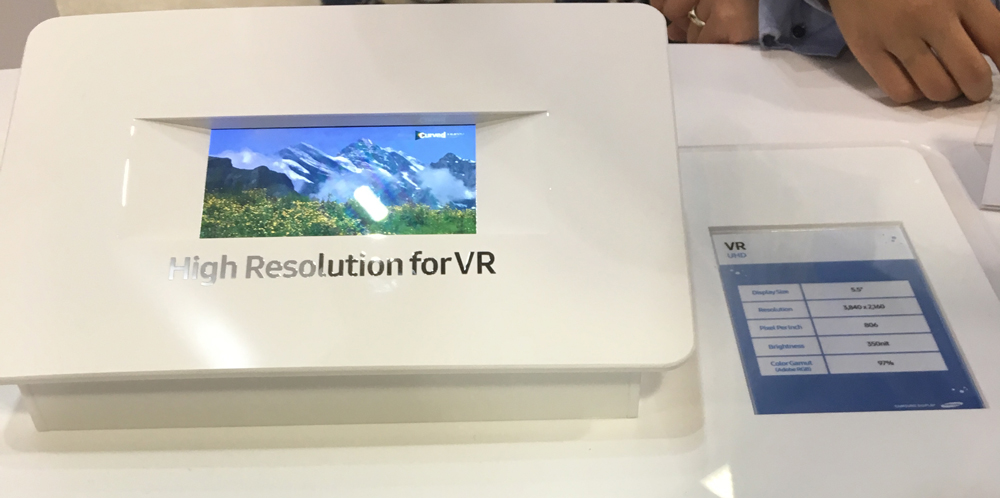 Samsung just showed its first prototype for a 5.5-inch 4K display which could be used in the company's future smartphones.
At the ongoing Display Week, Samsung showcased its 4K display with a resolution of 3840x2160 pixels giving it a pixel density of 801 PPI. Its quite a bright display at 350 nits and covers 97% of the Adobe sRGB standard.
Samsung has been pushing its Virtual Reality plans to the forefront, the GearVR is easily one of the best consumer grade portable VR headsets available in the market. But it is still limited in the sense that even with the quad-HD or 2K displays on the Galaxy S7/Note5 there is still some pixelation.
With a 4K display Samsung maybe take a huge advantage in the portable VR space, especially with great content from Oculus. Moreover, this may also allow the company to make standalone VR headsets in the future.
Via: Android Headlines